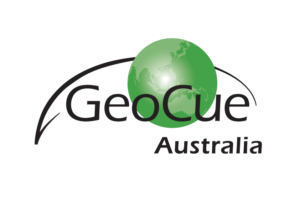 September 30, 2020
HUNTSVILLE, AL – GeoCue Group Inc., a leading provider of aerial/mobile LIDAR tools and the  creator of the True View® family of drone 3D imaging solutions has launched GeoCue Australia PTY.  GeoCue Australia is a partnership between GeoCue Group Inc. and two Australian investors with GeoCue Group Inc. taking a majority stake in the venture.  Mr. Mark Hickey, one of the investors and a company Director, will serve in the role of General Manager.  This joint venture company will provide customers in Australasia with direct local sales and support of the GeoCue product line.
Plans to develop operations in Australasia stem from the success of GeoCue's Loki direct geopositioning solution within the mining and construction industries throughout Australia and New Zealand. This customer base is now anxious to move to the new True View product line.
"The Australasia market is a very important core customer base for us," said Lewis Graham, President and CTO of GeoCue Group Inc.  "We have previously served this market through a very successful reseller partnership with C. R. Kennedy.  With the introduction of our True View drone mapping ecosystem, we know that our customers will expect direct support from GeoCue at a local level.  I have had a lot of enthusiastic conversations with Mark about the opportunities in the region and we both felt the time was right for launching this joint venture."
General Manager, Mark Hickey states ''This collaboration with GeoCue Group Inc. is really exciting and is something that is the result of a heap of behind the scenes work and discussion with Lewis and the team. The GeoCue Group has had a great last few years with the success of the Loki photogrammetry system followed by the tremendous True View® solution. In APAC region the name 'GeoCue' is synonymous with a reputation for customer support and service and myself and the GeoCue Australia team certainly look forward to continuing the great work".
GeoCue Australia PTY will offer GeoCue's LIDAR and drone mapping solutions to end users and service providers throughout the Australasia region.  The company will also provide local support to the large base of GeoCue product users in the region such as Geoscience Australia, a long-time user of GeoCue's LP360 LIDAR processing tools.  Perhaps the most innovative offering will be the True View 410 drone LIDAR/Camera imaging system which, in addition to a purchase option, will be available via a Hardware as a Service subscription offering.
GeoCue Group Inc. is excited to embark on this new joint business venture and looks forward to a local presence in the region. Please find more information on this endeavor at www.geocue.com
About GeoCue
GeoCue is the largest supplier of kinematic LIDAR processing tools in North America and LP360 is one of the world's most widely used tool for exploiting point cloud data. In 2014, GeoCue Group started a division focused on using small Unmanned Aerial Systems for high accuracy mapping. Leveraging our expertise in production, risk reduction, and point cloud processing tools, we are continuing to bring new services and products to market to provide surveyors and other geomatics professionals exciting tools for geospatial data extraction using low cost drones including Loki, our plug-and-play PPK direct positioning system, and now our new True View® drone camera systems product line. To learn more, visit www.geocue.com.